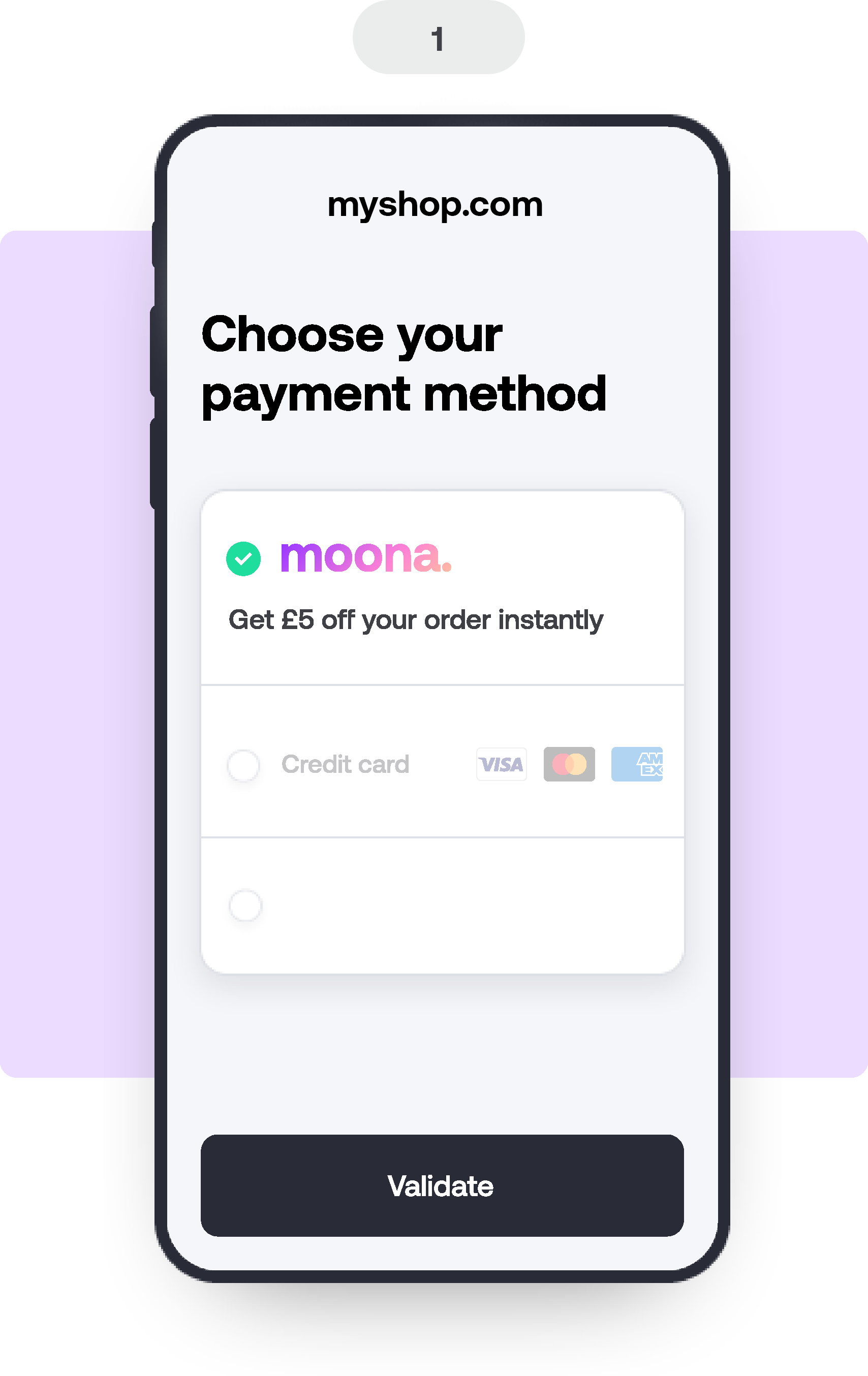 During checkout, choose Moona as your payment option to get an instant £5 discount on your order.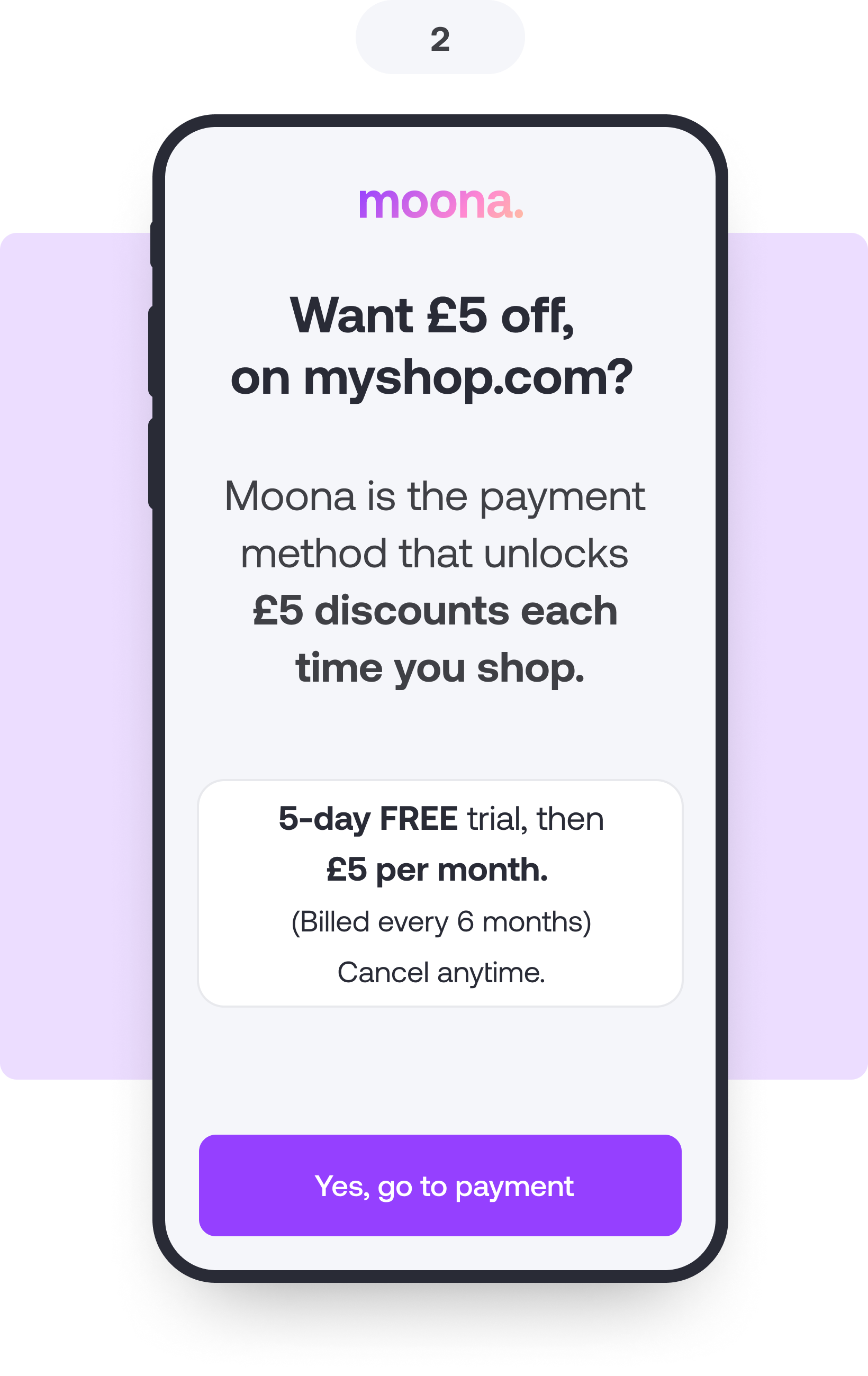 Sign-up for Moona membership
After a 5-day free trial period, pay £5 per month (billed every 6 months in advance). After six months, your membership will automatically renew. To end your membership, click here at any time.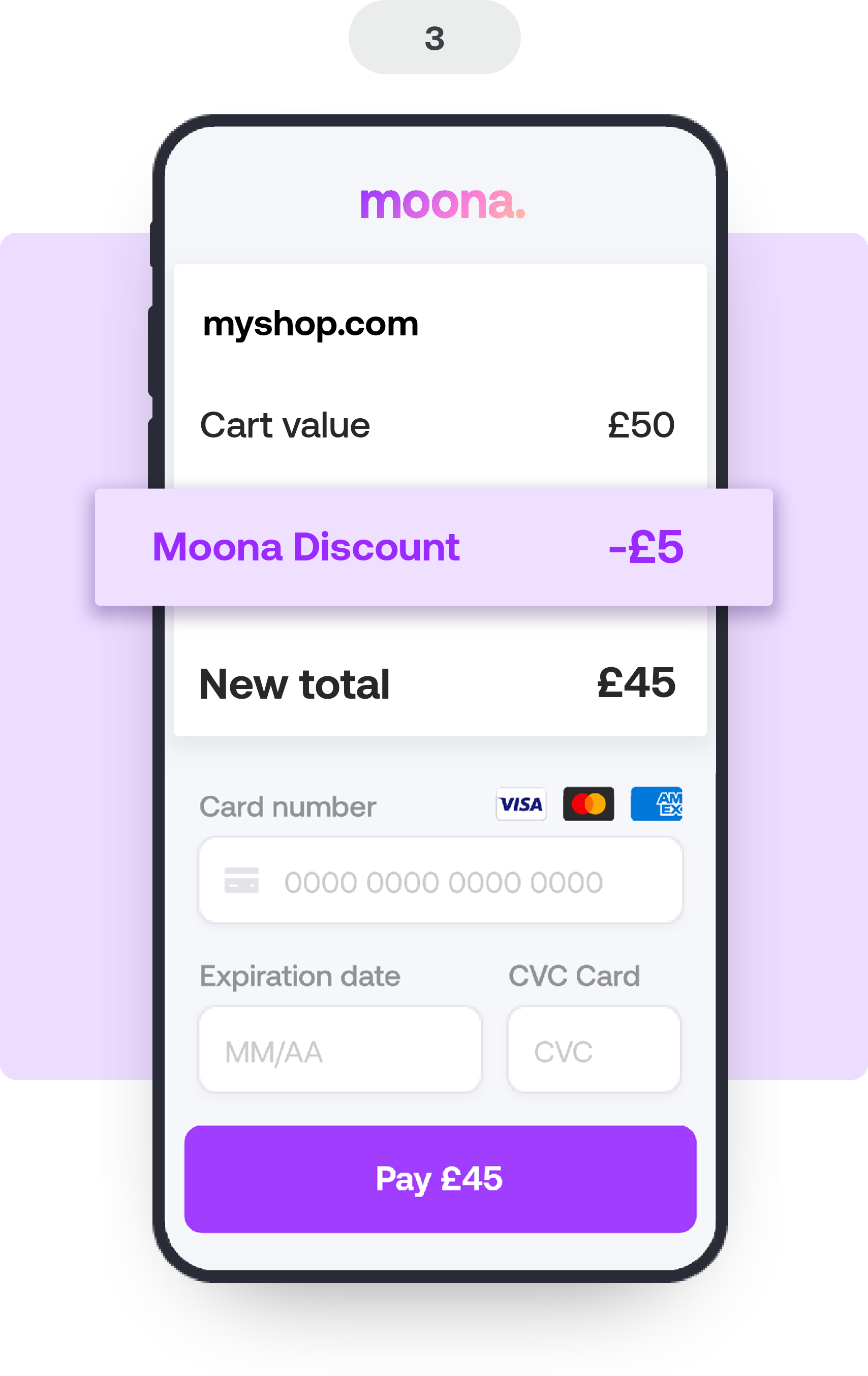 Enjoy unlimited discounts
Complete your payment with any debit or credit card and get your first discount immediately. Stay on as a Moona member for just £5 per month to get a £5 discount every time you pay with Moona at our retail partners.
Why you'll love Moona Membership
Instant discounts, always
You'll get a £5 discount every time you shop (that's 10% off a £50 order) with Moona Membership. No questions asked. We automatically apply your discount at payment so you only ever pay the reduced amount.
Once you're a Moona member, you can pay with just your email address and password.
No credit card details, no security risks. Your personal details stay safe and secure.
With our network of partner retailers in the UK and around the world, you're sure to find a new shop you'll love. Stay tuned for more coming soon 🙂