Our partnership with Stripe has allowed us to fund £5's on the payment page.

A unique product to increase your sales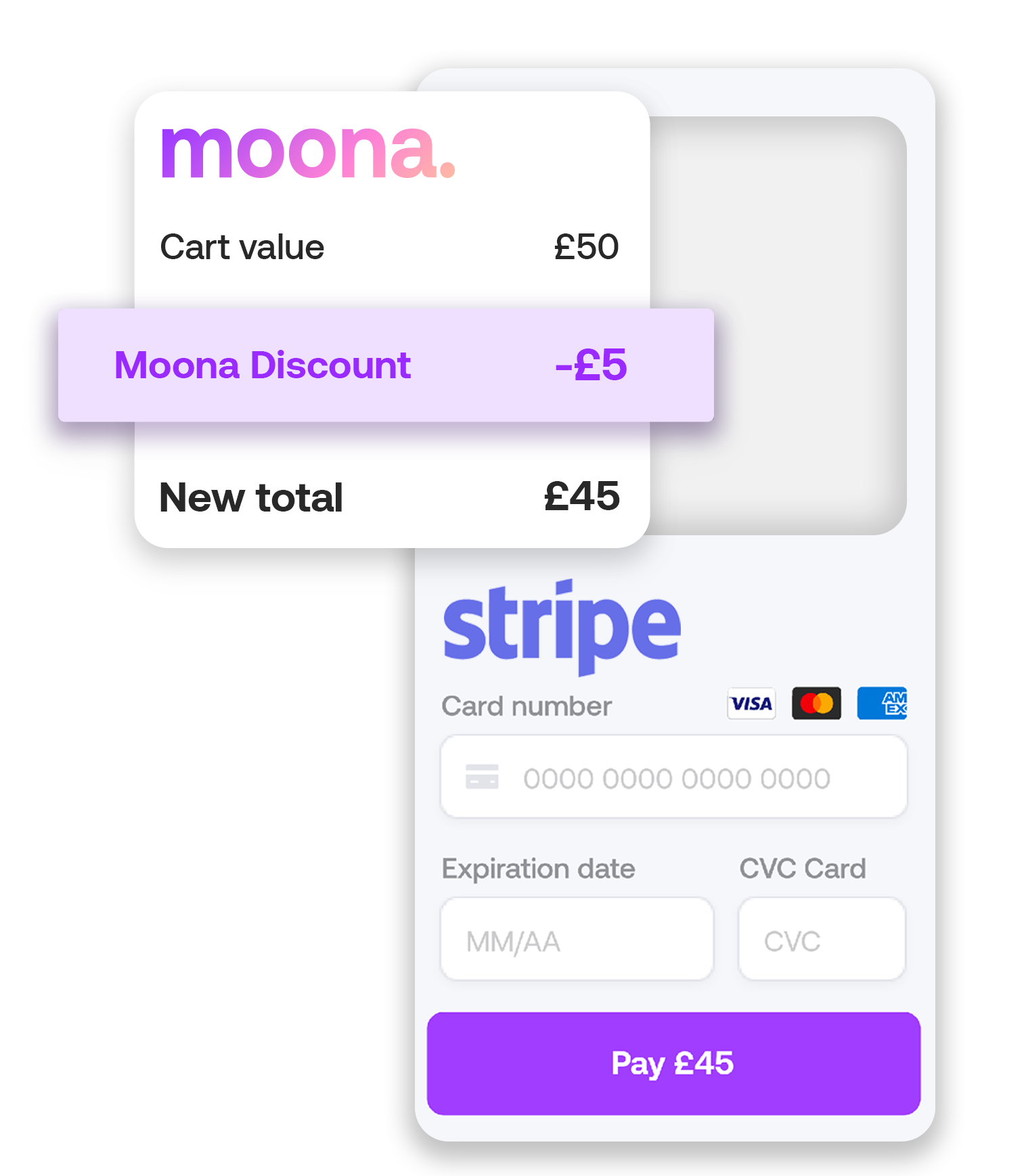 Our Plugin is located at the most critical stage: checkout.
The combination of both Moona £5's and Stripe payments has created a unique product to fight cart abandonment.
This partnership allows us to fund £5's on your behalf at the payment stage to increase your conversion rate and repeat purchases.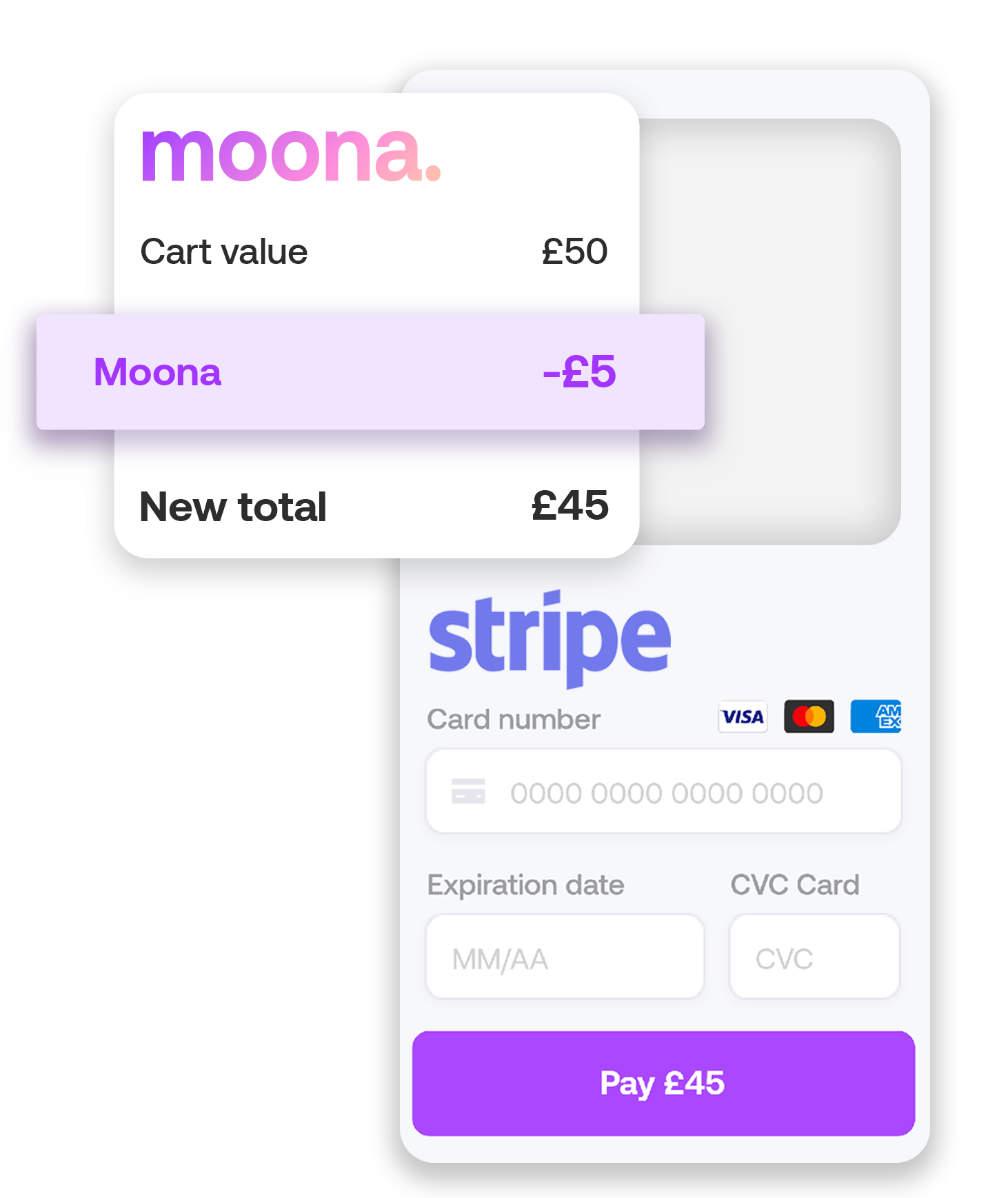 Transactions are secured by Stripe technology

Moona has partnered with Stripe to process payments, the leading payment gateway for e-commerce

Using cutting edge technology to ensure encryption of sensitive data and communication

Certified to PCI Service Provider Level 1. Best-in-class security tools to maintain a high level of security through Stripe
Set up Stripe in a minute

Sign up on Moona

Continue the registration on Stripe

Download our plugin
Download our plugin on WooCommerce and get ready within 3 minutes.

Your shoppers enjoy Moona £5's
Maximise your sales by offering unlimited £5's to your customers.